Yumura Hot Spring boasts the abundant quantity of high temperature hot spring. Please enjoy relaxing Japanese hot spring and steam cooking.
Yumura Hot Springs has a history of about 1,200 years, and is located on the Sanin coast line in the northwestern part of Hyogo Prefecture.
The origin of hot spring is called "Arayu", and hot water of 98 degrees gushes out in quantity of 470 liters per minute! Yumura Hot Springs boasts abundant quantity of high temperature hot springs.
Yumura Hot Springs is also known for setting in the drama "Yumechiyo diary" which townscape is Japanese historical and traditional hot springs town with the appearance of tourists who boils eggs in the hot water vase on which the hot water runs up, with a quaint scenery creating a retro atmosphere.
There are YUMURA logo monument and many hearts hidden in the townscape, and lighted up fantastic townscape at night time are perfect photo shooting spots.
Authentic hot springs experience in Yumura Hot Springs!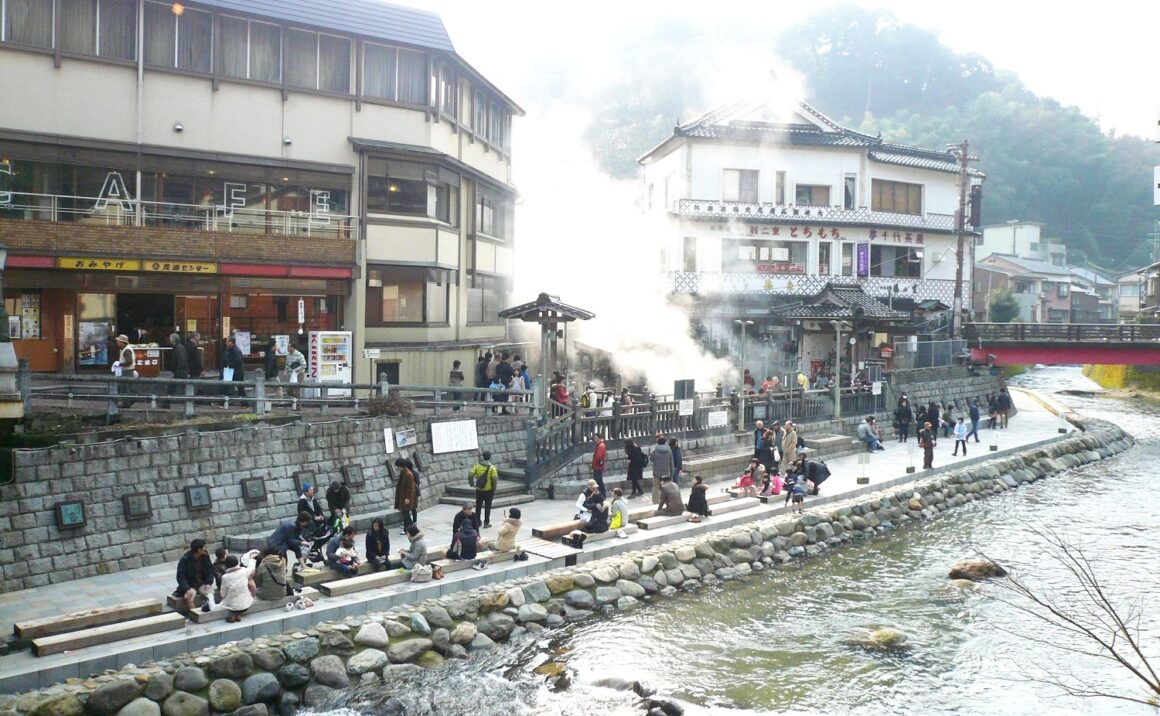 Yumura Hot Springs was said to have been discovered approximately 1,200 years ago by Jikaku Daishi.
98 degrees of hot water gushes at 470 liters per minute!
This high temperature of hot spring is also great for cooking. Visitors can boil your very own eggs (onsen tamago), corn and sweet potatoes at "Arayu"!
The steam that rises from the banks of the Haruki river, which runs throughout the center of town, creates an atmosphere of Yumura Hot Springs town.
The three foot baths along the Haruki river ("Fureai no yu") are also naturally flowing hot spring water. Slowly soak your feet, relax on the bench and enjoy the scenery and atmosphere of Yumura Hot Springs with foot bath.
ACCESS
Yu, Shinonsen cho, Mikata District, Hyogo, 669-6821
ACCESS:
By Bus/
1 hr from Tottori Station
By Car /
1 hr from Tottori Station
By Train
Get off at JR Hamasaka station.
25 min by taxi or bus from Hamasaka Station
If you like this - Please "Like" our page