Fly Over the Tottori Sand Dunes! A Safe Paraglider Experience at Tottori Sand Dunes!
Most popular tourist attraction in Tottori prefecture "Tottori Sand Dunes".
Tottori Sand Dunes is not only just a spot to enjoy spectacular scenery!
There are various unique activities to fully enjoy the nature and the scenery of the Tottori Sand Dunes such as paragliding, sandboarding, fat bike and Yoga!
The scenery from the activity is very popular as "Instagenic Spot" in the media, so many tourists visit to enjoy these activities!
Among them, we will introduce "Paraglider" which you can enjoy safely to people of a wide range of age even for the first time! It is worth the challenge.
Look over the vast Tottori Sand Dunes from sky! A spectacular flight with a beautiful contrast of the blue ocean and the sand dunes.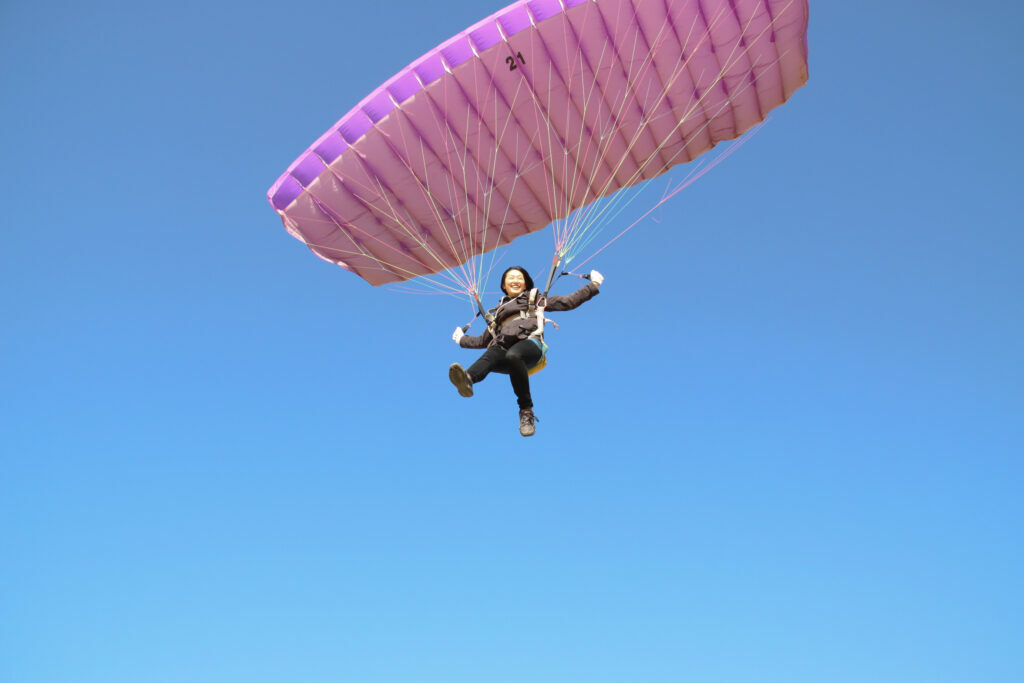 The Tottori Sand Dunes are the largest coastal sand dunes in Japan.
If you come to Tottori for the sightseeing, why not sky strolling with paragliding over the vast Tottori Sand Dunes.
We will fly from the hill of sand dunes toward the Sea of Japan using the wind from the sea.
No matter where you fly in Tottori Sand Dunes, there is nothing to hit, and the soft sand is also safe to land even for beginners.
The view from the sky above the Tottori sand dunes is wonderful.
Information
Name:
Zero Paraglider School
Contact:
Zero Paraglider School
TEL:080-1939-6640
Business hours:
Open: March to December ※Every day during the season
Closed: January to February
Official website:
http://www.zero-para.co.jp/
ACCESS
1-16-45-2, Hamasaka, Tottori City, Tottori, 680-0001
ACCESS:
By Bus /
30 min from Tottori Station get off at "Tottori sand dunes".
By Car /
15 min from Tottori Station



If you like this - Please "Like" our page