Welcome to Hayabusa riders's sacred place Hayabusa Station!
Hayabusa station is a very popular spot among the riders of the sports bike "Suzuki Hayabusa".
"Hayabusa Station Festival" which began to be held from 2009. It is now a major event once a year in which more than 1,000 riders gather.
In the "Hayabusa Station Festival", local goods, specialities and goods sponsored by motorcycle maker Suzuki are being sold and traditional performing arts stages are also being held.
Nearby the station, there is a Cafe & Dining "HOME 8823 (home hayabusa)", accommodation facility "BASE 8823 (base hayabusa)" and "Hayabusa lab." with "Cafe & Dining SUN". You will relax mentally and physically with nostalgic scenery surrounding Hayabusa station area.
Japanese old train station stirs up nostalgia with beautiful rural setting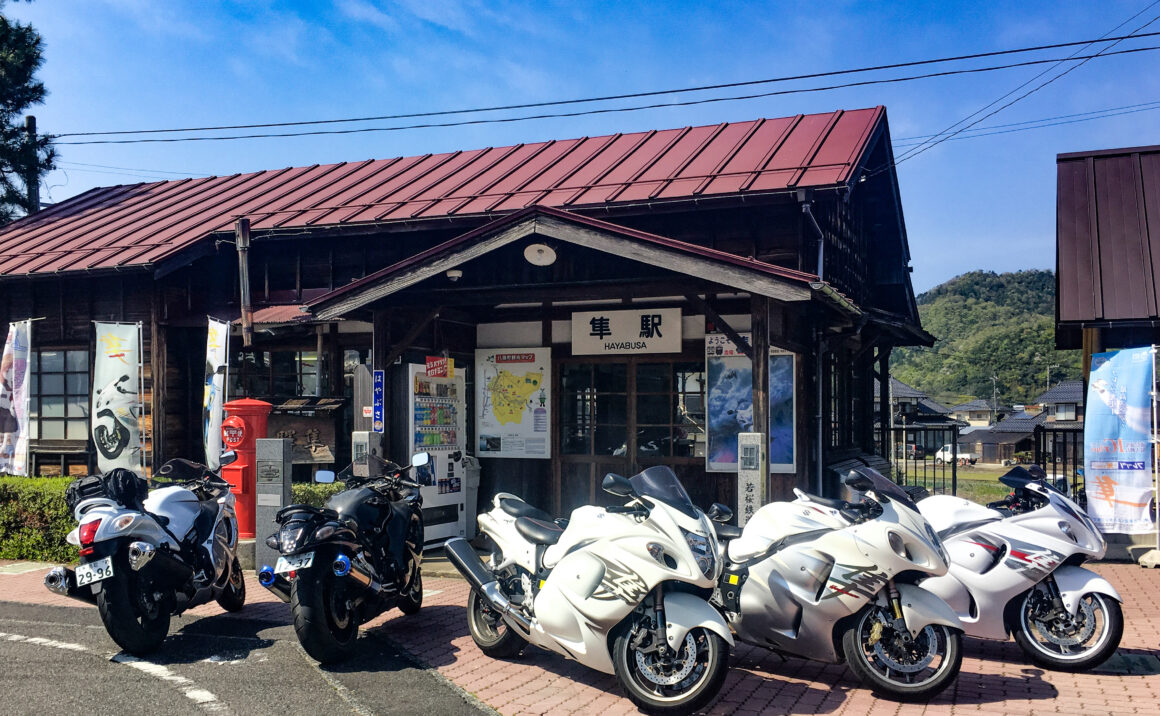 Hayabusa Station is a railway station on the Wakasa Railway Wakasa Line in Yazu, operated by the third sector company Wakasa Railway.
Wooden flat nostalgic station main building with platforms on the north side warmly welcomes visitors.
In addition to the main building, there is an old crew resting place that can not be seen at other stations, and as well as the appearance of the Hayabusa station, but also the interior of the waiting room remains at old time. Hayabusa Station was registered the country's registered tangible cultural assets in 2008.
Since it is the same name as Suzuki's big sports motorcycle "Hayabusa (Falcon)", it became known nationwide as a sacred place of Hayabusa rider.
Although it is usually an unmanned station, the Hayabusa goods shop in the premises open on weekends and holidays.
ACCESS
Mizuki-naka, Yazu-cho, Yazu District, Tottori, 680-0404
ACCESS:
By Train /
JR line from Tottori Station and get off at Hayabusa station.
By Car /
30 min from Tottori Station (15km)
If you like this - Please "Like" our page