Supreme puffy and fluffy pancakes of Oenosato Natural Farm in Tottori, Cafe & Restaurant "Oenosato Resort"
Best within 10 minutes from the kitchen!
Supreme puffy and fluffy pancake is only available at Oenosato.
Pancake hot from the pan in golden brown put amber maple syrup and butter that melting and slippery on top.
The moment of putting a knife in plump dough is the most luxurious time.
Please spend the best time with supreme pancakes which only you can eat here.
Natural Resort in Tottori where you can fully enjoy 'Agriculture' and 'Food'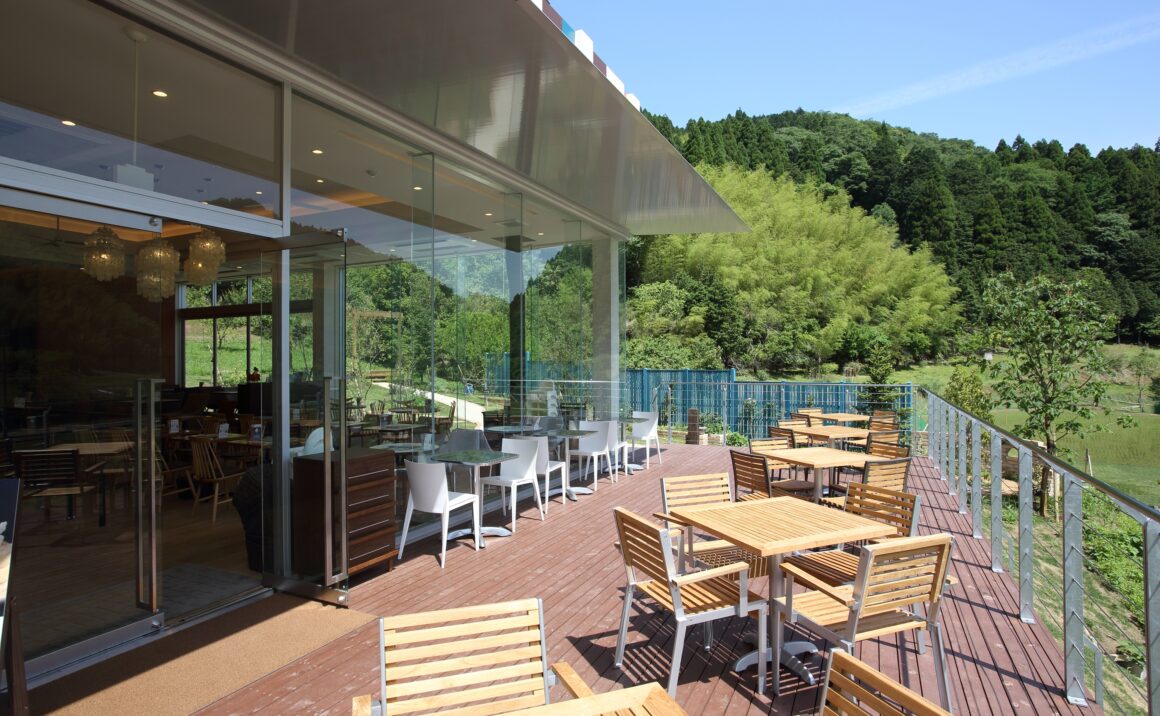 "Oenosato Natural Resort" its concept is "Agriculture" and "Food". You can enjoy dishes and sweets using only selected natural ingredients especially rich flavored free range eggs "Tenbiran" from which chickens raised naturally and healthily, and made in Tottori ingredients such as milk, butter and vegetables, carefully selected materials such as domestic flour.
Above all, many people from inside and outside of Tottori prefecture visit Oenosato to enjoy its supreme puffy and fluffy pancake made with "Tenbiran" eggs. There are many people stand in line especially on weekend.
The pancake is only available at the "Coco Garden" at "Oenosato Natural Farm". It is worth to wait.
Information
Name:
Oenosato Natural Farm Coco Garden & Village
Contact:
Oenosato natural farm Hiyoko Company LLC
TEL:0120-505-606
Business hours:
Open: 10:00 Close: 18:00
Closed: January 1st and 2nd

Official website:
https://www.oenosato.com/resorts/
ACCESS
877, Hashimoto, Yazu-cho, Yazu District, Tottori, 680-0414
ACCESS:
By Train /
JR line from Tottori Station and get off at Koge station.
10 min by taxi from Koge Station (7km)
By Car /
30 min from Tottori Station (18km)

If you like this - Please "Like" our page