Take a stroll around "Chizu-shuku" in Tottori, historical post town reminiscent of the past.
"Chizu-shuku" historical post town is selected as one of 100 best promenades for walking.
Flourished as the largest post town in Tottori feudal domain in the Edo period.
There are many timeless sights aside from the "ISHITANI Residence", also "Suwa Shrine" famous for red autumn leaves, sake brewing "Suwa Shuzo" appeared in the comic book "Natsuko no sake" and "The Katsumi Nishikawa Film Museum" which building registered one of tangible cultural properties in Japan.
Time to relax with a nostalgic retro town scape in "Chizu-shuku" historical post town with hospitality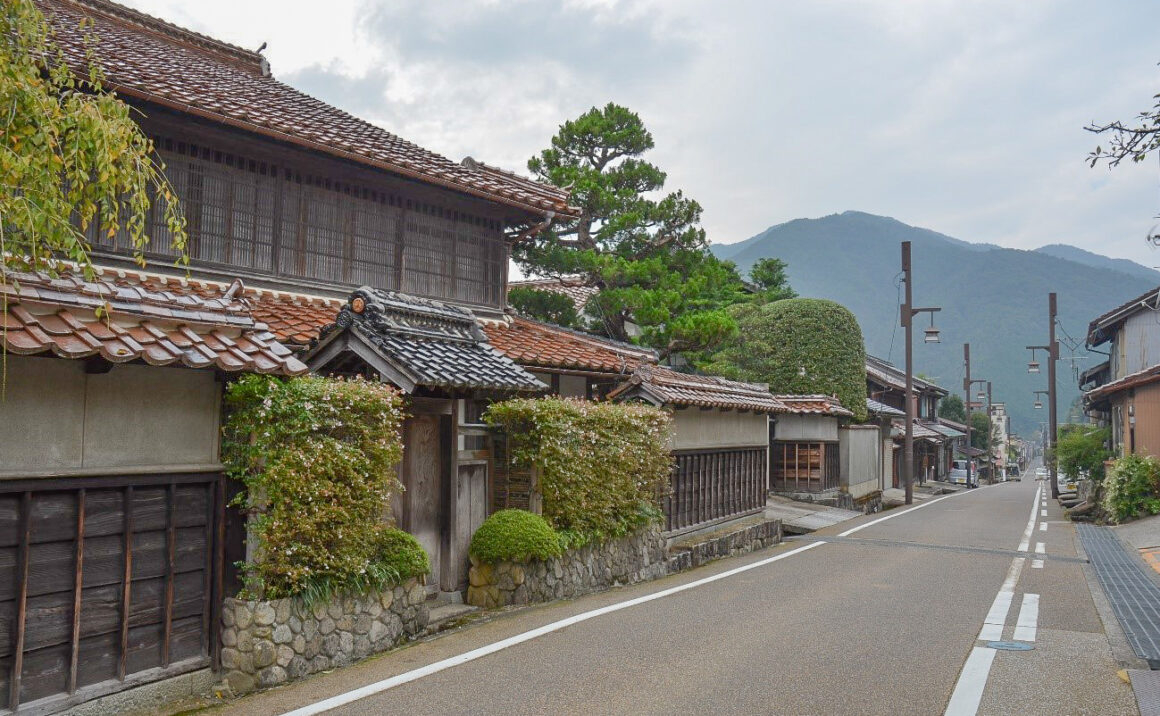 Chizu shuku flourished as Tottori Domain's first post town during the travel to Edo for Sankin-kotai system (travel to Edo to pledge allegiance to the shogun every other year). Chizu shuku was important place for strategy for Tottori domain during Edo period. There were place for accommodation and breaks of the lords, magistrate's office and official bulletin board of the had placed.
All along the road, many remains can still be seen which continue to evoke the atmosphere of ages past flourished as a post town, and the experiences of travelers of yore. We can enjoy a stroll to the past.
"Ishitani Residence", compilation of modern Japanese traditional-style wooden construction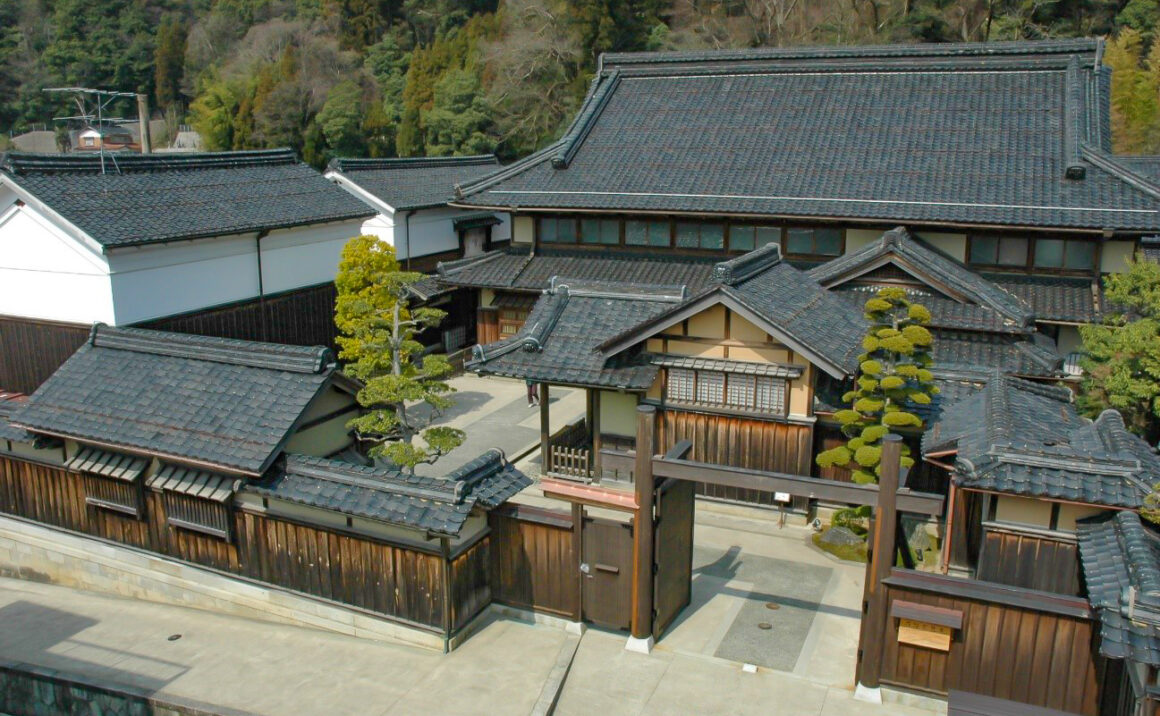 Chizu shuku was post town for "Sankin-kotai (travel to Edo to pledge allegiance to the shogun every other year)" during Edo period.
"Ishitani Residence", facing the Inaba-kaido Road is a wooden mansion with 40 rooms and has seven warehouses in the site area that is as large as approximately 10,000 square meters.
You can see the large-scale of its structure when you look up from the entrance hall which combination of beams using the large red pine trees, enormous cedar wood main pillars over 13m/42ft high.
"Ishitani Residence" is a historic compilation of modern Japanese-style traditional wooden construction
It is a historic building group showing the transition of building technology.
It is now open to the public and four of the seven warehouses have been converted to museums.
In addtion, its gardens are a registered Place of Scenic Beauty, you can enjoy the scenary through four seasons.
Suwa Shrine famous for autumn red leaves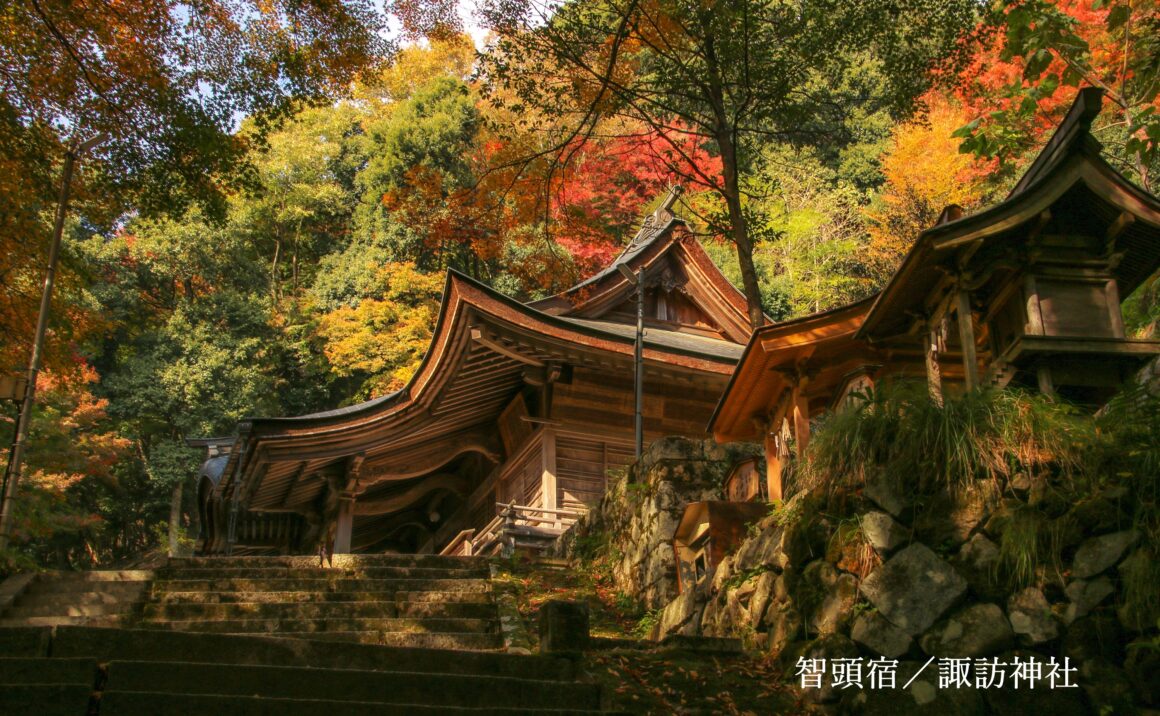 Historic shrine in Chizu shuku.
It was founded as part of the Shinto shrine network headed by Suwa taisha in Nara period, and during Edo period Lord Ikeda family prayed there.
In autumn, red leaves colored the entrance path and shrine beautifully and are famous as sightseeing spots.
ACCESS
Chizu, Chizu cho, Yazu District, Tottori, 689-1402
ACCESS:
By Train /
JR line from Tottori Station and get off at Chizu station. (30 min by limited express)
By Car /
40 min from Tottori Station (33km)

If you like this - Please "Like" our page