Strolling old townscape near the Wakasa Station in Tottori. Well preserved old wooden merchant's houses "Kariya Dori" & old warehouses "Kura Dori"
"Kura Dori (street)" at Wakasa-shuku (former post-station town) has about 300 m of white walled warehouses district along the former castle town street, and they are well preserved, so it retains traces of the prosperity of the old Wakasa-shuku.
"Kariya Dori (street)" has an eaves as arcade between the house and the road with a width of about 1.2 m because Wakasa is a heavy snowy zone. This arcade could pass through without umbrella even on snow or rainy days in old days and this street is a wonderful stroll spot with a lot of atmosphere.
This is the main street of Wakasa with well-preserved old merchant houses or renovated old houses. They are still used and worth to stop-by such as "Wakasa Folk Crafts Museum", "Wakasa Geihinkan(Community Space uses traditional old house)", "Showa Toy Museum" and Sake brewery.
Time travel in the former post town, enjoy walking path retains traces of the former castle town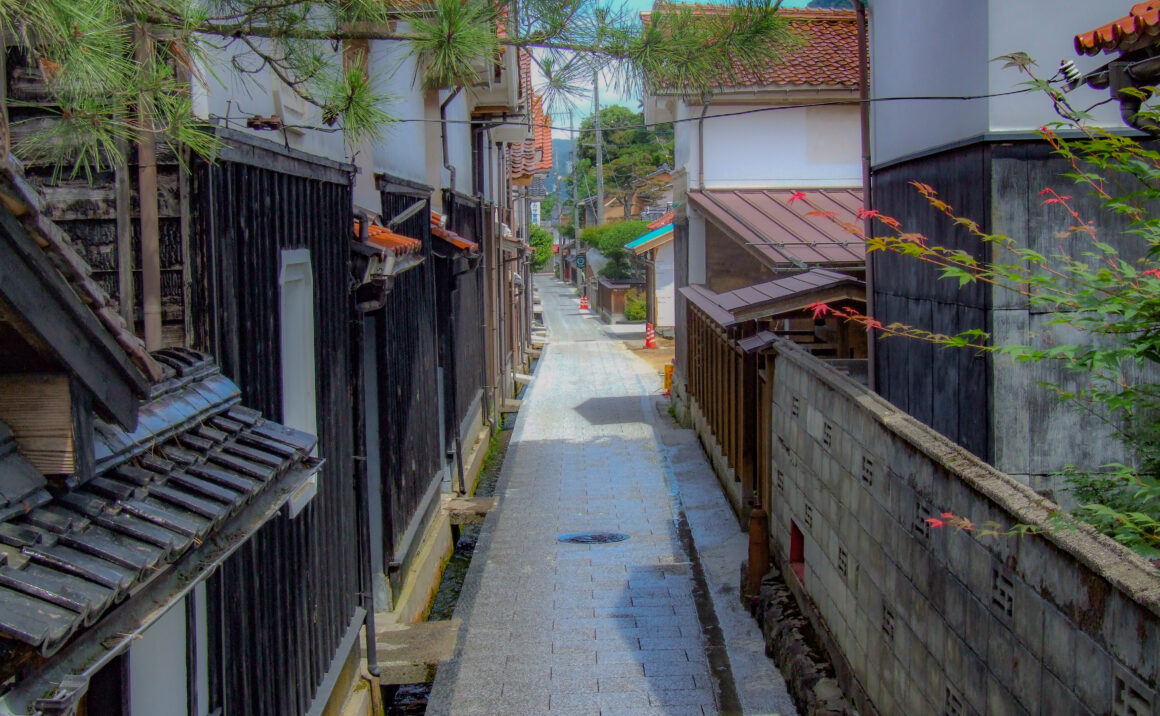 Wakasa has a history of changing the roll from a castle town to post-station town and the town retains traces of its history and culture.
Wakasa was developed as a castle town of "Oniga Castle" in Kamakura period.
After the Edo Period, it has developed as a post-station town and merchant town of Wakasa Road leading to Ise-Kaido Road that connects Tottori and Himeji and Edo.
Beautiful pre-modern architectures are remains.
ACCESS
Wakasa, Wakasa-cho, Yazu District, Tottori, 680-0701
ACCESS:
By Train /
Wakasa Railway from Tottori Station and get off at Wakasa station (50 min)
By Car /
40 min from Tottori Station (28km)
If you like this - Please "Like" our page