Mountain vegetable cuisine Mitakien in Chizu, surrounded by forest and nature.
"Mountain vegetable cuisine Mitakien" located at Chizu cho, Tottori prefecture is heart of a mountain and surrounded by forest you can enjoy delicious meals with seasonal nature scenery.
Please enjoy mountain vegetable course meals made from seasonal edible wild plants from the local mountains in the healing space at the hearth of old traditional Japanese houses with a thatched roof surrounded by forest and pure stream.
Your soul and body will be healed by all handmade thoughtful foods such as Konnyaku, Tofu, Miso, and Dried Vegetable.
Also enjoy the conversation with a wonderfully friendly Okami-san (mistress of the Mitakien)! All the stuff will welcome you with smile.
You can enjoy freshly picked delicious mountain vegetable dishes in the healing space surrounded by forest and nature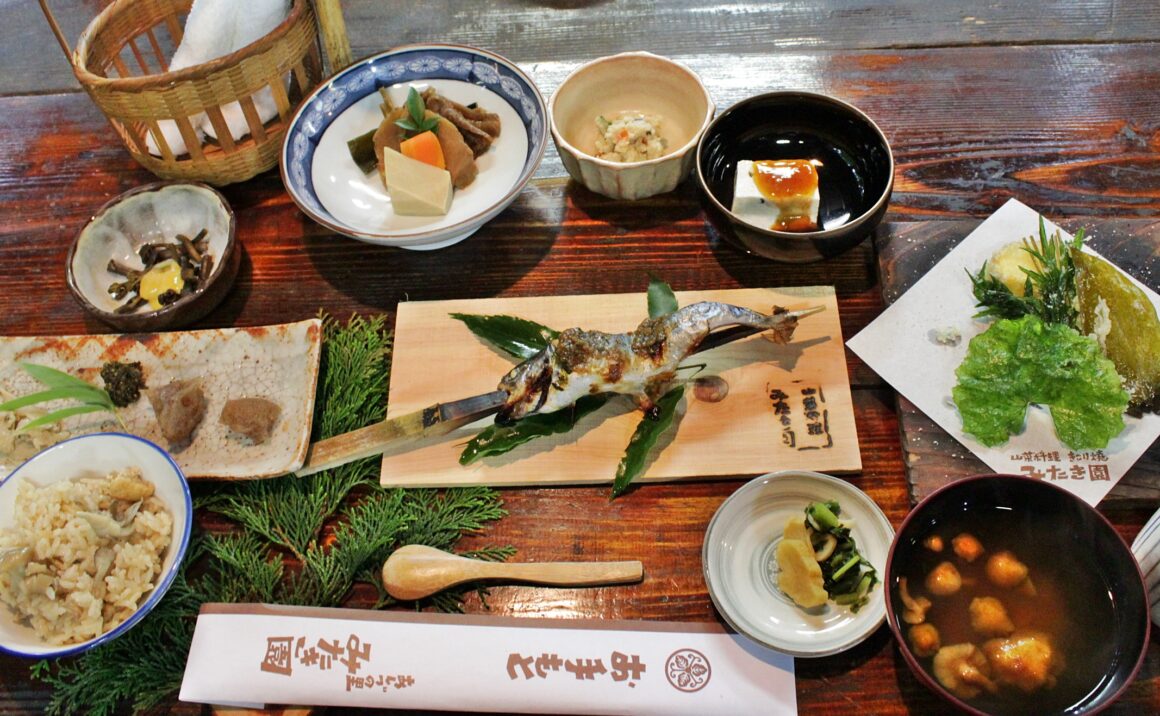 Recommendation of Mitakien is mountain vegetables course meals which make you feel the grace of nature.
You can enjoy heart-warming traditional Japanese dishes such as boiled and tempra freshly picked mountain vegetables, and also enjoy homemade Konnyaku, Tofu and Miso soup and trout sashimi or grilled ayu fish.
Enjoy relaxing moments with flow of a slow time while surrounded by nature.
Fresh mountain air is also the feast!
"cafe Quince" in Mitakien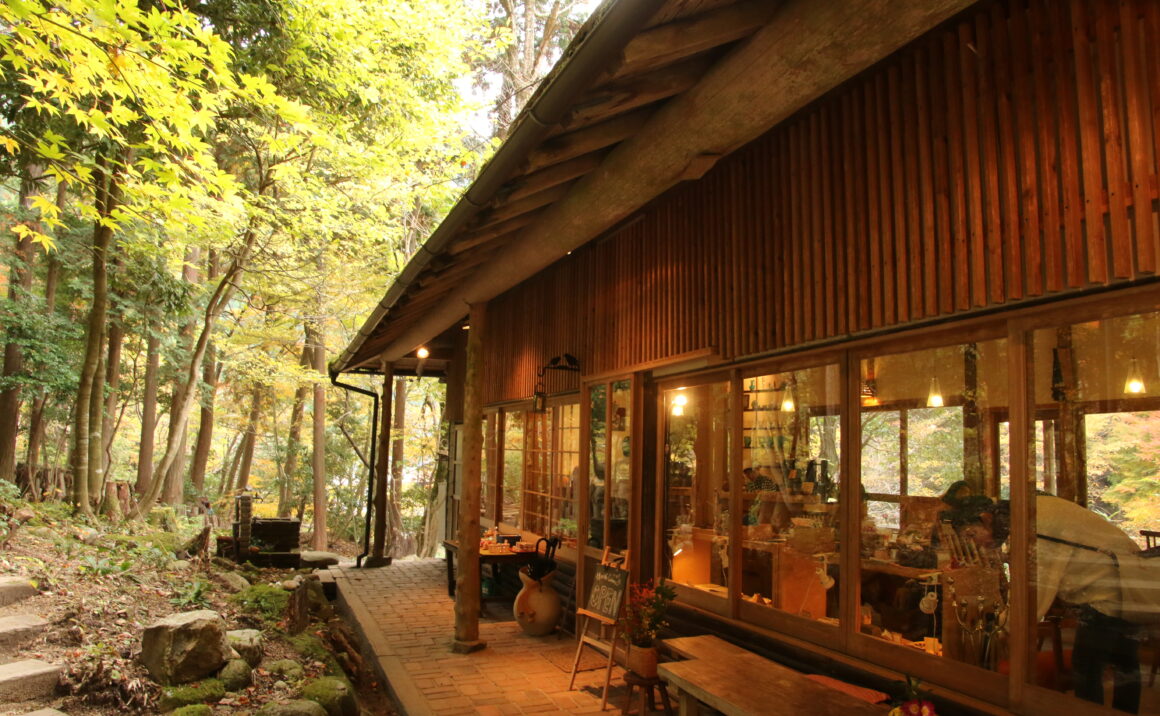 Please also visit charming and rustic cafe "cafe Quince", 100 meters from Mitaki-en and in the middle of forest in front of the Ashizu Valley.
How about to have delicious coffee after meals at Mitakien or tea time.
Charming and friendly Okami-san (manager of the Mitakien)!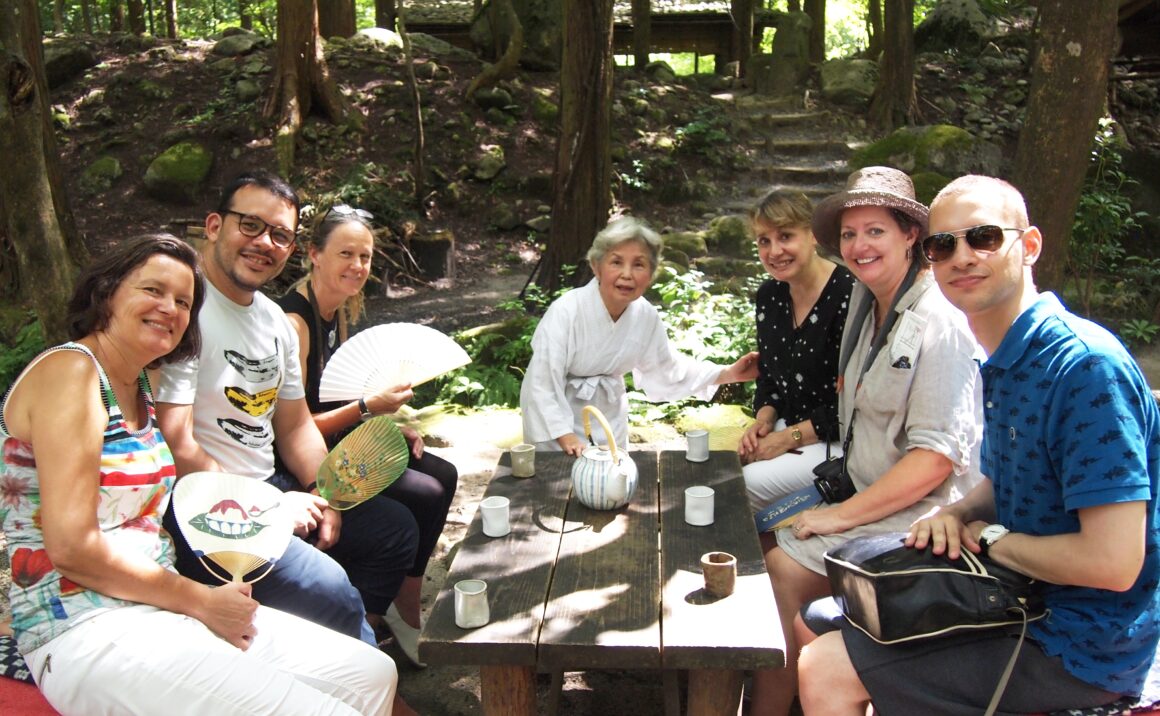 One of the luxuries in Mitakien is hospitality of charming and friendly "Okami-san (manager of the Mitakien)".
Guests feel welcomed by the warmth of her hospitality and wonderful service of Mitakien.
Information
Name:
Mountain vegetable cuisine Mitakien
Contact:
Mountain vegetable cuisine Mitakien
TEL:0858-75-3665
Business hours:
10:00-16:00 (meals are available between 11:30 and 14:00)
(* Closed from December to March)
Official website:
http://ashidumitakien.jp/
ACCESS
707 Ashizu, Chizu cho, Yazu District, Tottori, 689-1412
ACCESS:
By Bus /
25 min from Chizu Station.
By Car /
1 hrs from Tottori Station (42km)
If you like this - Please "Like" our page