Go to the spiritual site "Amedaki" to enjoy natural cool air
Amedaki Waterfall  is one of the most famous spiritual sites in Tottori, and also designated as one of Japan's top 100 waterfalls.
Water falling from the cliff with a drop of 40 meters is impressive.
There is a pathway that goes up to the waterfall and a bower, and lots of people visit here in summer to enjoy cool air.
Fresh verdure in early summer or colored leaves in autumn, it's worth visiting.
Showered with splash and negative ions
You are sure to be moved by the splashing of waterfall and stand transfixed. The place where negative ions are created is mystical and is said to be the best relaxing spot.
There are many waterfalls of various sizes around. Just by listening to the sound of waterfalls, the summer heat will let up.
From photo enthusiasts to children who like to play in water. It is a nice summer retreat for everyone.
Excellent taste through authentic cooking method: Savor Tofu dishes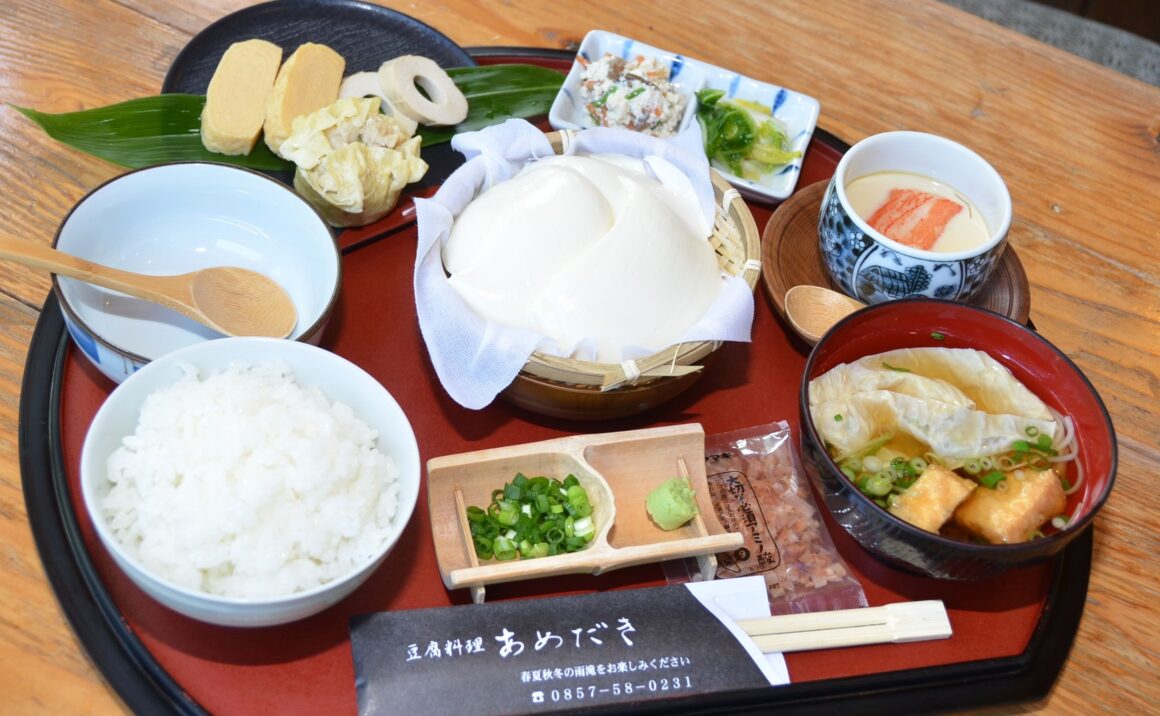 After strolling Amedaki Waterfalls, why don't you try a healthy meal. Tofu Shop Amedaki uses freshly made tofu. "Dekitate Tofu-zen" is the most popular dish made with freshly made tofu. Also on the menu are, Tofu Shumai (steamed tofu dumplings), Tofu Takoyaki (octopus balls made of tofu), even doughnuts made from soymilk. They have a great selection of items perfect for presents, such as Zaru Tofu (Tofu in bamboo basket) or "Taki-no-Shizuku", a uniquely-textured tofu where the outside is firm but the inside is silky.
The highest dam in Tottori Prefecture: Play in Tono Dam Square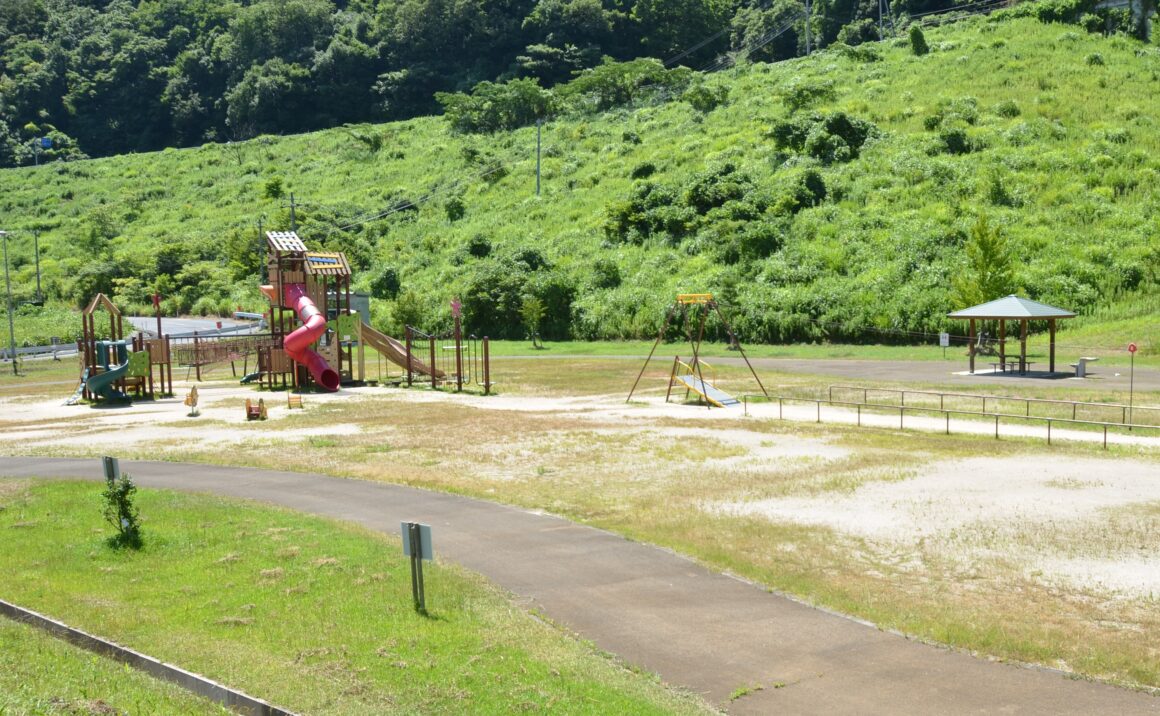 "Tono Dam", a towering structure surrounded by forest, is 75 meters high, 294 meters wide and has a volume of about 2.11 million square meters. It is about 1.7 times as big as Tokyo Dome Stadium. There is a park covered with lawn at the base. Kids will enjoy playing there.
It is located on the way to Amedaki Waterfalls, so good for a break.
The dawn of a new era: Into the world of Manyo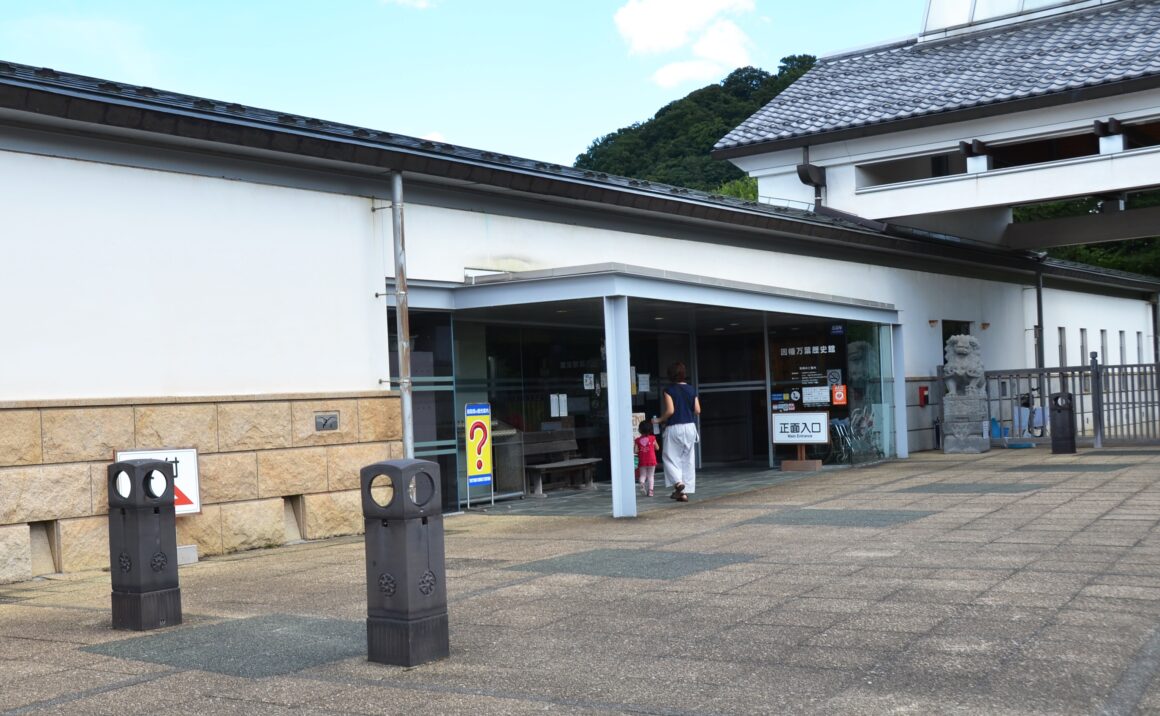 "Manyoshu", the oldest anthology of waka poems, has came into the spotlight as Japan's new era name "Reiwa" was quoted from it.
Inaba Manyo Historical Museum, located near Amedaki Waterfalls,
exhibits items related to Ootomo no Yakamochi – a provincial governor in ancient Inaba, and the composer of the last poem in Manyoshu. Visitors can also try on Manyo period costumes.
The symbolic tower "Toki no Tou" is situated just outside of the building. Visitors can overlook the whole area from the height of 30 meters.
ACCESS
Amedaki, Kokufu-cho, Tottori City, Tottori Prefecture
ACCESS:
[Car] From Tottori Station - 40min, Form Tottori IC - 30min
[Bus] From Tottori Station - 1hr(Hinomaru Kotsu/bound for Amedaki), get off at "Amedaki" and walk for 20min
If you like this - Please "Like" our page