A matchmaking spot ♡ fulfill your love: "Koi-Yamagata Station"
One of only four train stations in Japan with the word  "Koi (love)" in its name, this station attracts visitors as a spiritual spot for matchmaking and fulfillment of love.
The station building is covered in pink which represents happiness. All of the station's signboards are in the shape of heart and the place is full of romantic power.
Pink and full of love: "Koi-Yamagata Station"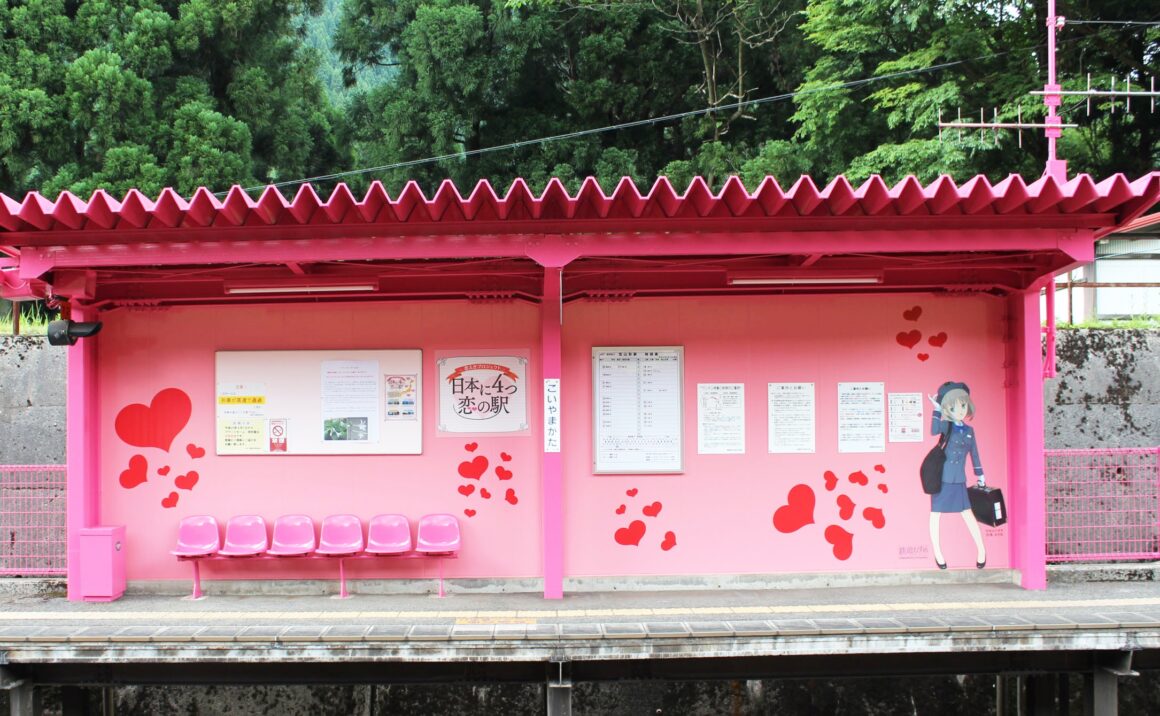 Koi-Yamagata Station is located in the Ouchi area of Chizu Town. Many visitors from all over Japan come to fulfill their love.
A heart-shaped monument on the platform is especially eye-catching.
There are many ways to pray for romance; such as writing and taking a commemorative photo with Ema (a wooden plaque that people write their wishes on), or ringing the "Love Granting Bell".
If you want to ask someone out by a letter, you should drop it off at the "Love Letter Delivery Postbox", located next to the station's entrance. It will be delivered to your love interest with a heart-shaped stamp on it.
This spot is also popular with couples who come to swear eternal love.
Information
Name:
Chizu Express Koi-Yamagata Station (Chizu Town)
Contact:
Chizu Express Co., Ltd
TEL:0858-75-6600
Business hours:
Weekday: 9:00 ~ 17:45 (Closed: Saturday, Sunday, Public Holiday)
Official website:
http://www.chizukyu.co.jp/
ACCESS
159-3 Ouchi, Chizu-cho, Yazu-gun, Tottori Prefecture
| | |
| --- | --- |
| ACCESS: | [JR Train] From Chizu Station get off at Koi-Yamagata Station (5min) |
If you like this - Please "Like" our page