Important Cultural Property – Ishitani Residence "Autumn Special Garden Opening"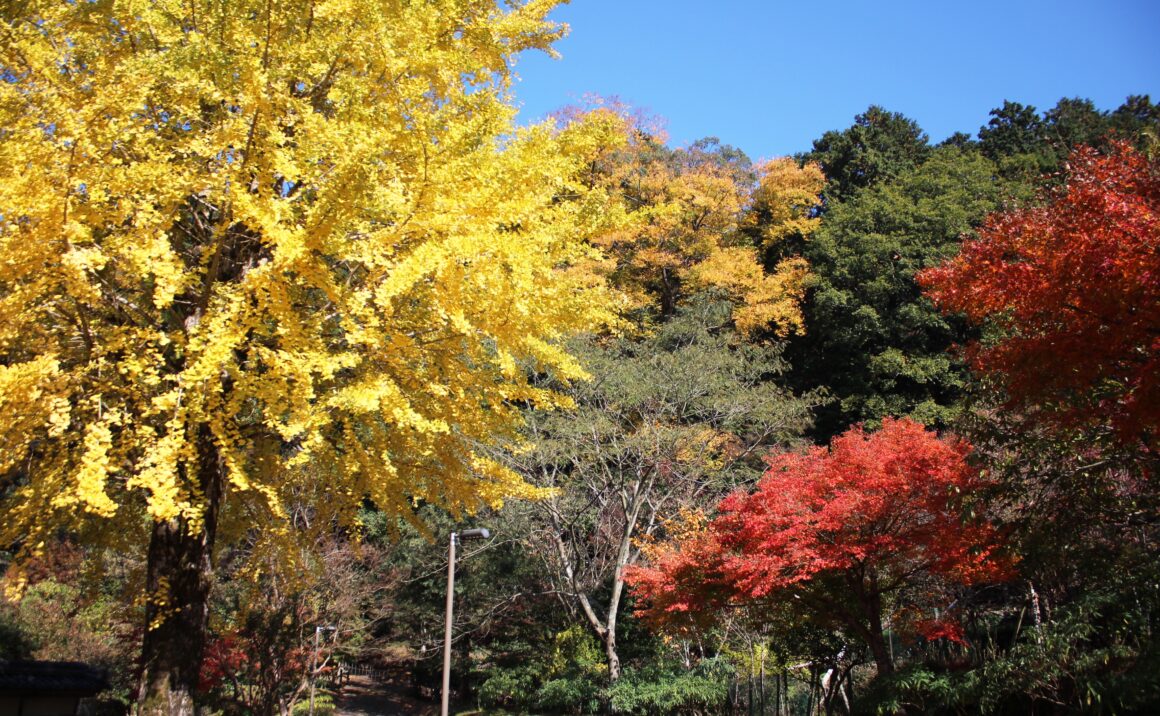 Ishitani Residence's Autumn Special Garden Opening.
Visitors get a rare chance to enter and stroll around the beautiful garden (registered as a National Place of Scenic Beauty) which is usually off-limits to the public.
In the garden, you can also enjoy Japanese green tea.
This event is held for a limited time, so please check the opening dates before visiting.
This is an opportunity for a rare experience, we'll be looking forward to your visit!
Ishitani Residence: a compilation of modern Japanese-style wooden construction
Chizu-shuku was a post town during Edo period.
Ishitani Residence, facing the Inaba kaido (Inaba road)  is a wooden mansion with 40 rooms sprawling on a 10,000 square-meter property.
The large-scale of this structure can be appreciated when you look up from the entrance hall and see a combination of enormous beams and pillars made of various trees.
Ishitani Residence is a historic construction that shows the transition of building techniques from the end of Edo period to Meiji period. Today, this highly regarded Japanese-style mansion is open to public.
The storehouses have been converted to a gallery to accommodate arts and crafts exhibitions.
Here, you can enjoy scenery through four seasons.
Information
Name:
Nationally Designated Important Cultural Property: Ishitani Residence
Contact:
Inabakaido Furusato Foundation
TEL:0858-75-3500
Business hours:
10:00~17:00
Official website:
https://www.ifs.or.jp/index.html
ACCESS
Chizu, Chizu-cho, Yazu-gun, Tottori Prefecture, 〒689-1402
ACCESS:
[JR Train] From Tottori Station get off at Chizu Station - 30min (limited express)
[Car] From Tottori Station - 40min (33km)
If you like this - Please "Like" our page